Moon Palace Jamaica, located in Ocho Rios, set right on the beach of the Caribbean Sea. This beautiful resort houses 700 luxurious accommodations featuring ocean view, partial ocean views and some resort view rooms. All-inclusive is truly all-inclusive with Palace Resorts, Free WiFi, 24-hour room service, CHI-branded amenities (including hair dryer and straightener), complimentary calls to the Continental US and Canada, 5 restaurants and 6 bars, nightly entertainment and more. One feature that sets Palace Resorts apart from other All-inclusive resorts, Resort Credit (RC). The more nights you stay the more Credits you receive to be used on excursions, premium food (like lobster), spa experiences, etc.
I had the wonderful opportunity to experience Moon Palace Jamaica first hand and I can assure you it is a wonderful resort! A very relaxing, beautiful atmosphere perfect for all ages.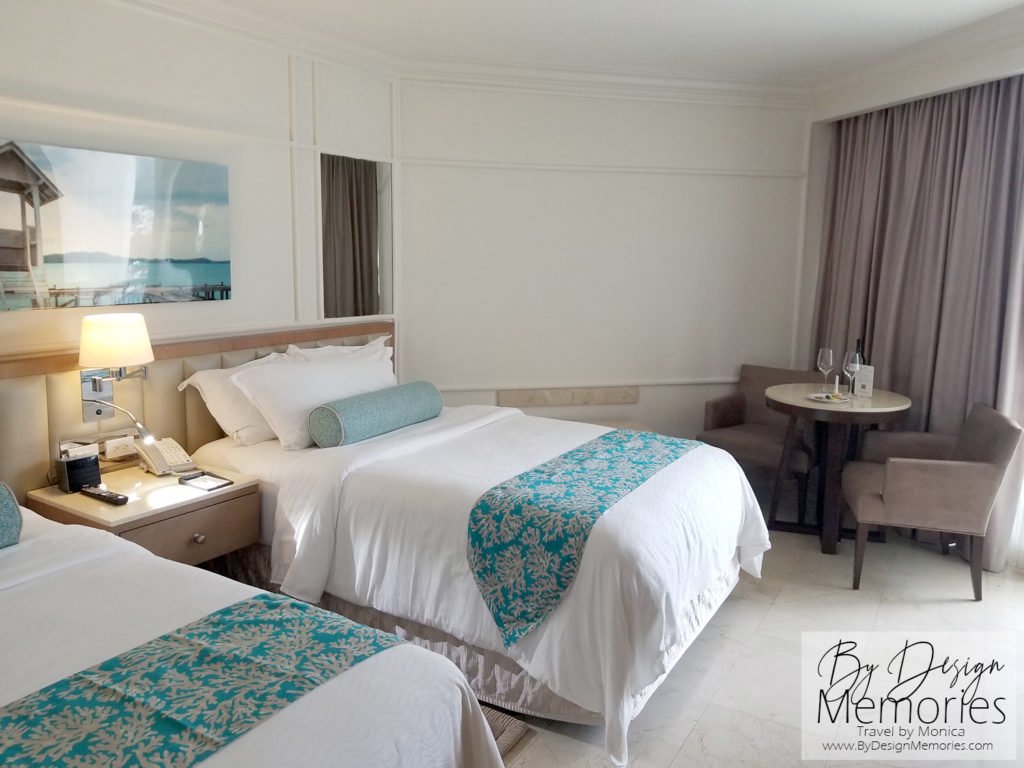 Accommodations
With 700 luxurious rooms throughout the property, I'm sure I can help you find the room that best fits your needs.   All rooms have CHI-branded products including shampoo, body lotion, hair dryer and hair straightener.  You will choose either two double beds or one king bed OR choose a family suite or presidential suite which offer 2 doubles in one room and a king bed in the other.  All rooms have a balcony, some have a full and some have a French but when you are in the Caribbean, you can't go wrong with any type of balcony.  Each room also includes a Mini-Bar stocked with soda, juice, water and top-shelf liquor.
Food
YUM-MY!!!!  Moon Palace Jamaica offers world-class dining options with many cuisine choices including Seafood, Italian, Asian and International.  Also, a Martini bar and homemade cocktails – my husband had a mixed drink made especially for him,  the bartender called it "The Matt Special." Neither of us were sure what we wanted to drink, and you can order pretty close to anything you could desire, so he made a special concoction after asking what kinds of liquor we liked.  It was super yummy.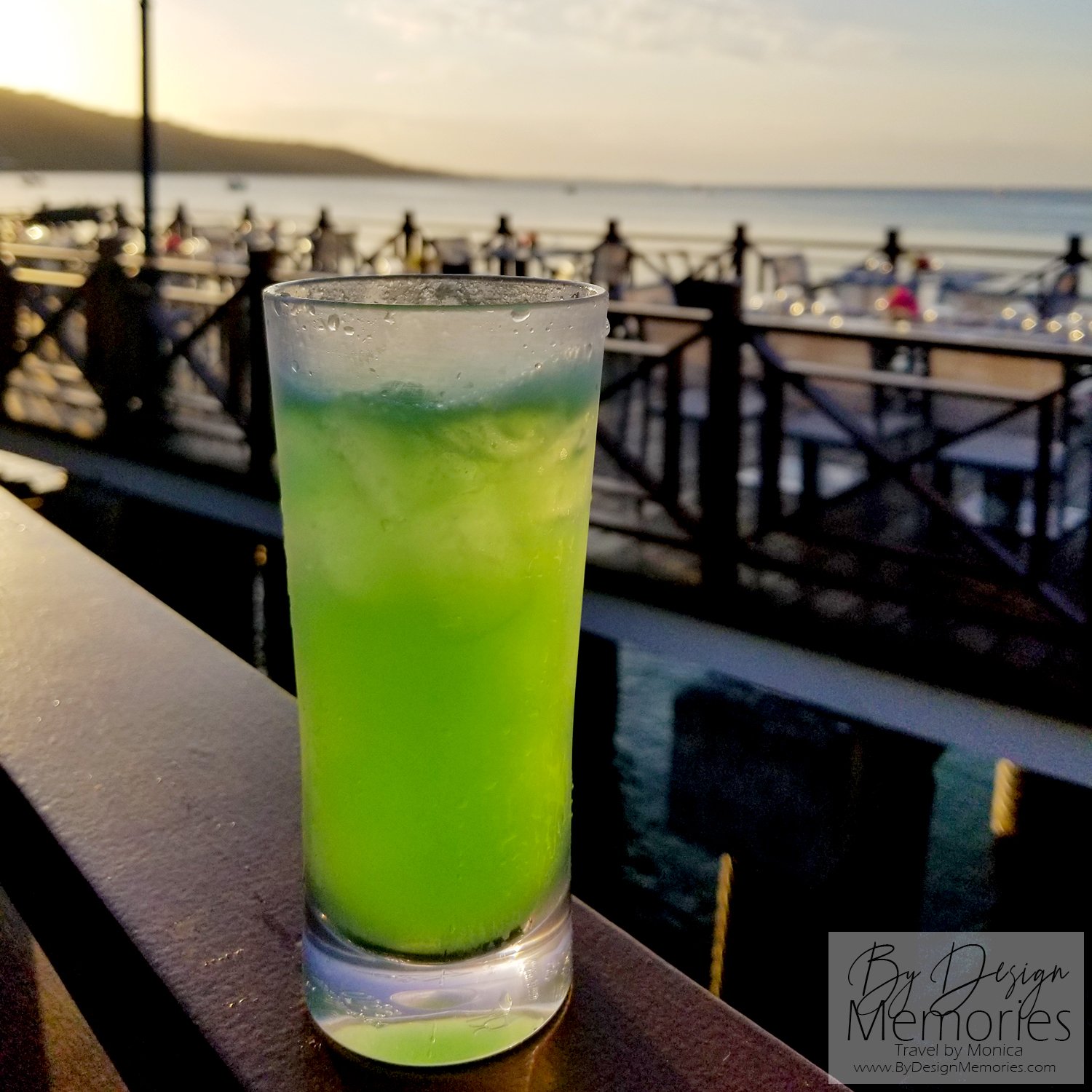 La Gondola serving Italian dishes for Dinner a la carte.   I feel like a broken record, but the food was delicious, we enjoyed it so much, we dined here twice.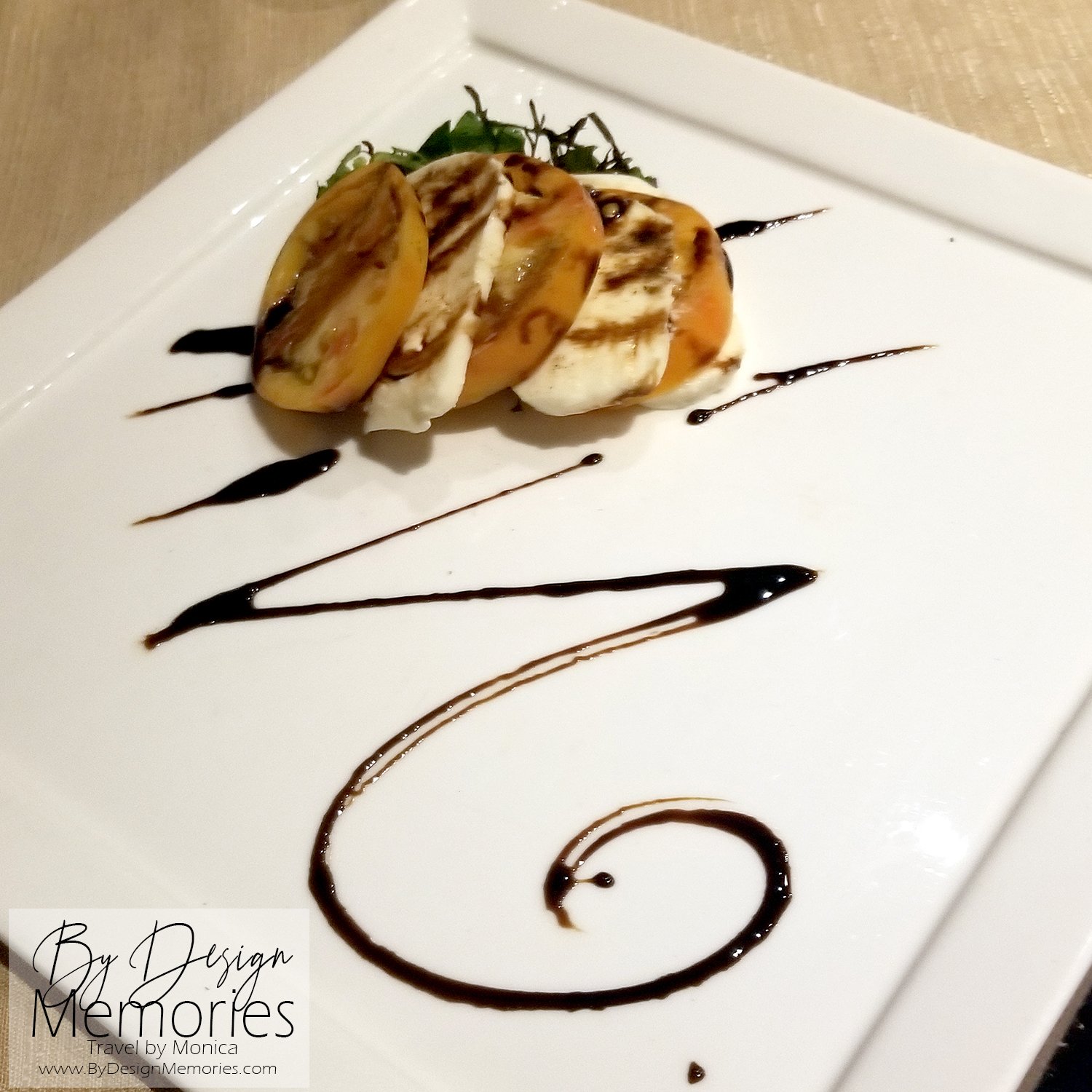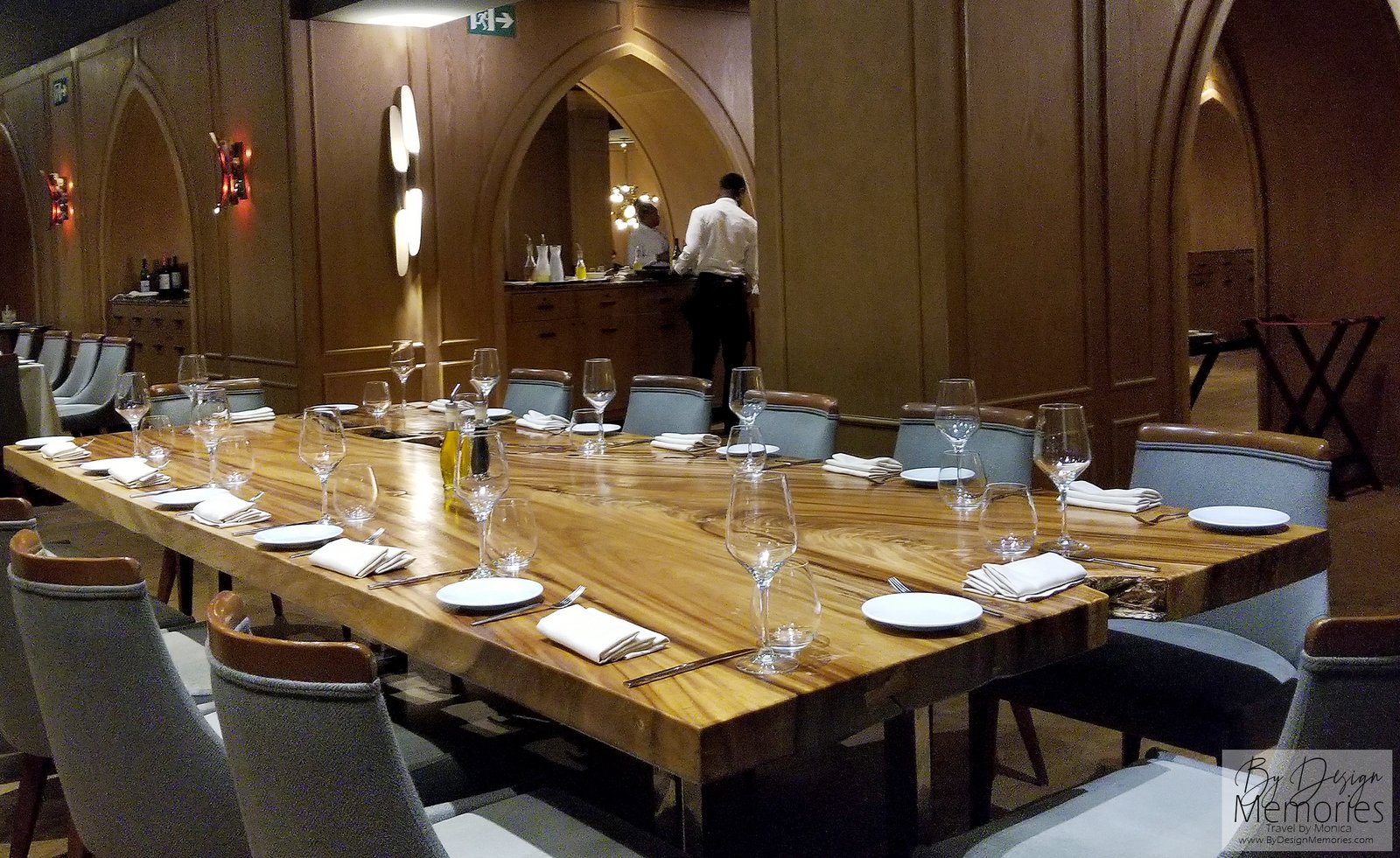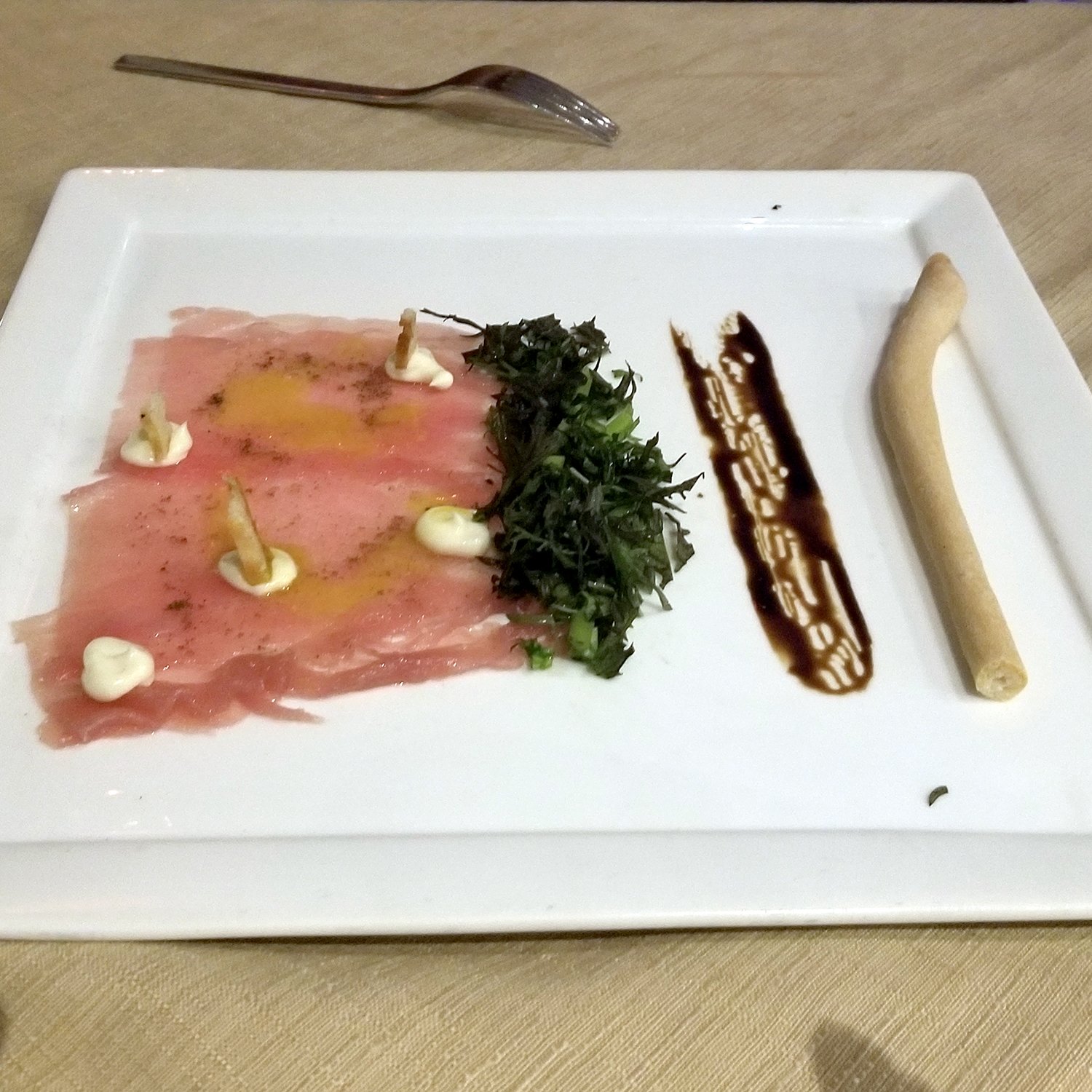 Pier 8, another a la cart dining option featuring Seafood cuisine, is open for all meals.  For breakfast, try out the authentic Jamaica food. 
Buccaneers Reef in your international cuisine buffet option for all meals.  Definitely something for everyone whatever meal you choose to partake at the Buccaneers reef.
Momo, open for your a la carte dinner, serves Oriental cuisine either by standard dining or Hibachi.  We were fortunate enough to score a reservation at a Hibachi table for the 6 of us.  Our chef was VERY entertaining and the food was yet again, superb!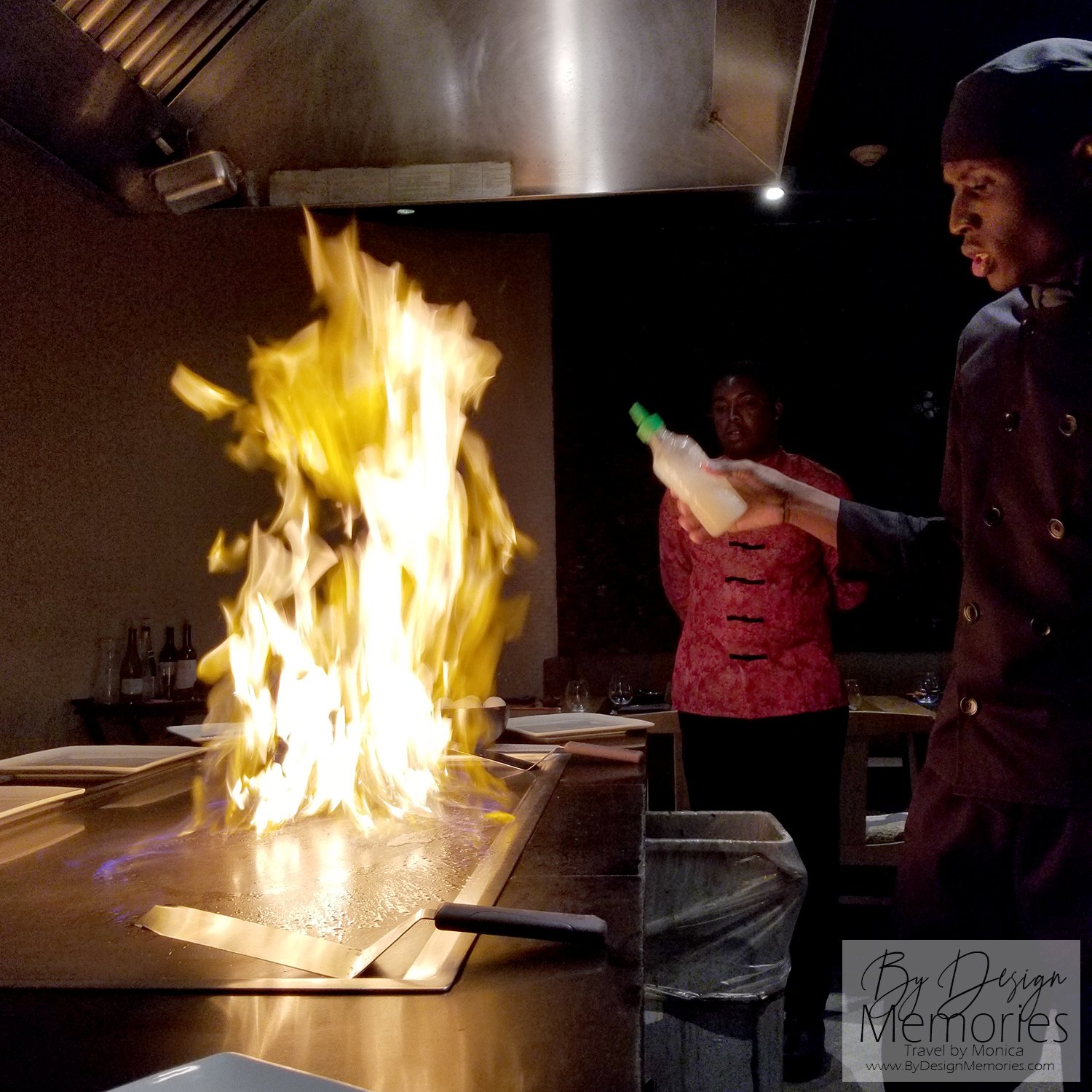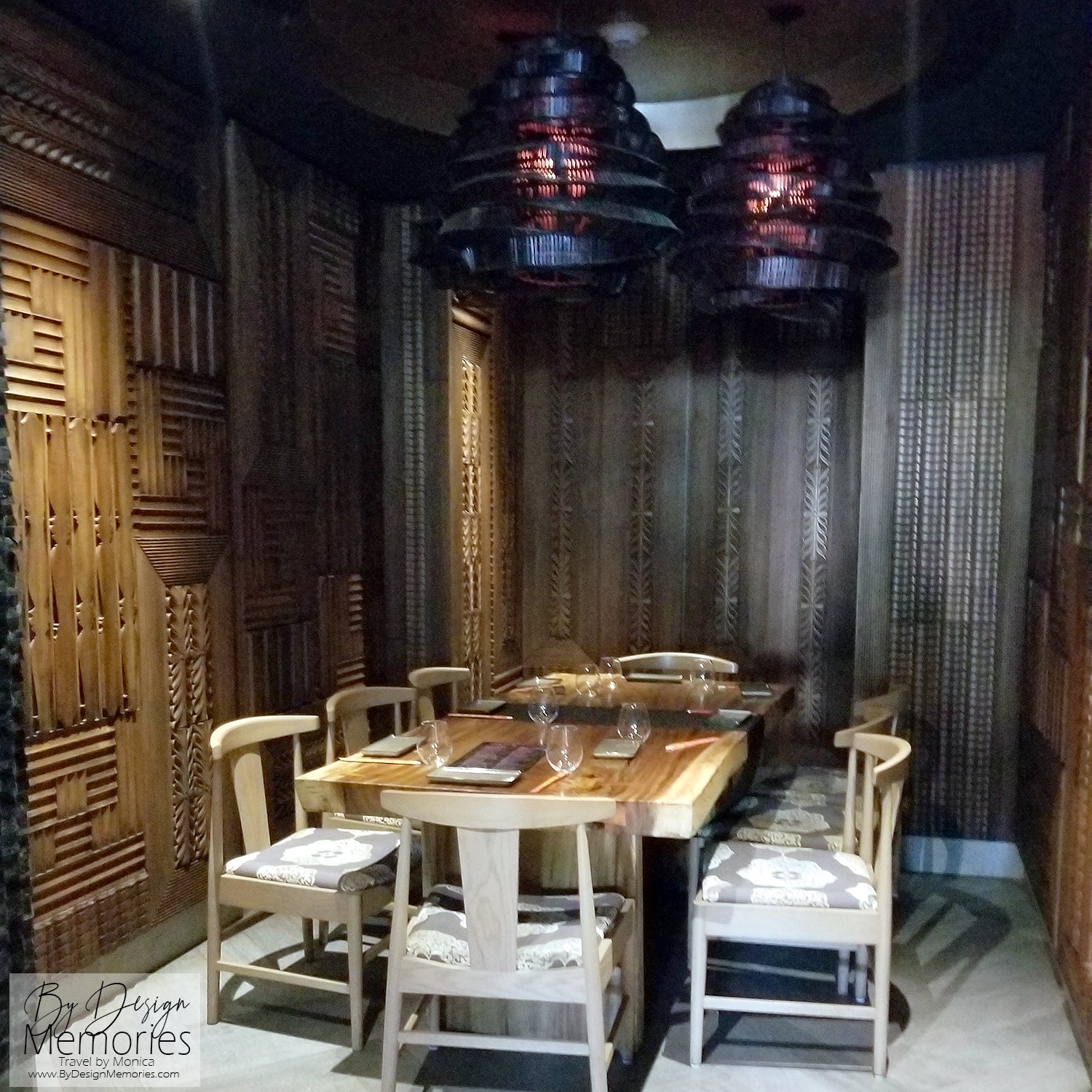 Boulangerie, labeled as a coffee shop is so much more.  Ice cream with different options every day, cakes, chocolates, crepes, milkshakes and of course – coffees of all kinds. 
Gourmet Corner – you can grab a snack or a full meal offering Pizza, paninis and sushi.  The Snack Bar – You and your party can grab what they like to each and then all gather at a table there to eat together.  Enjoy some food by the pool – either order poolside from a wandering waitstaff or in person.
The Sundeck Wood Oven Grill & Bar is open for lunch and dinner.  Lunch is a laid back atmosphere, grab a bite in your swimsuit.  While dinner dress code is "smart-casual" where you'll enjoy dining in a truly elegant atmosphere overlooking the Caribbean Sea.  Simply beautiful, especially at sunset.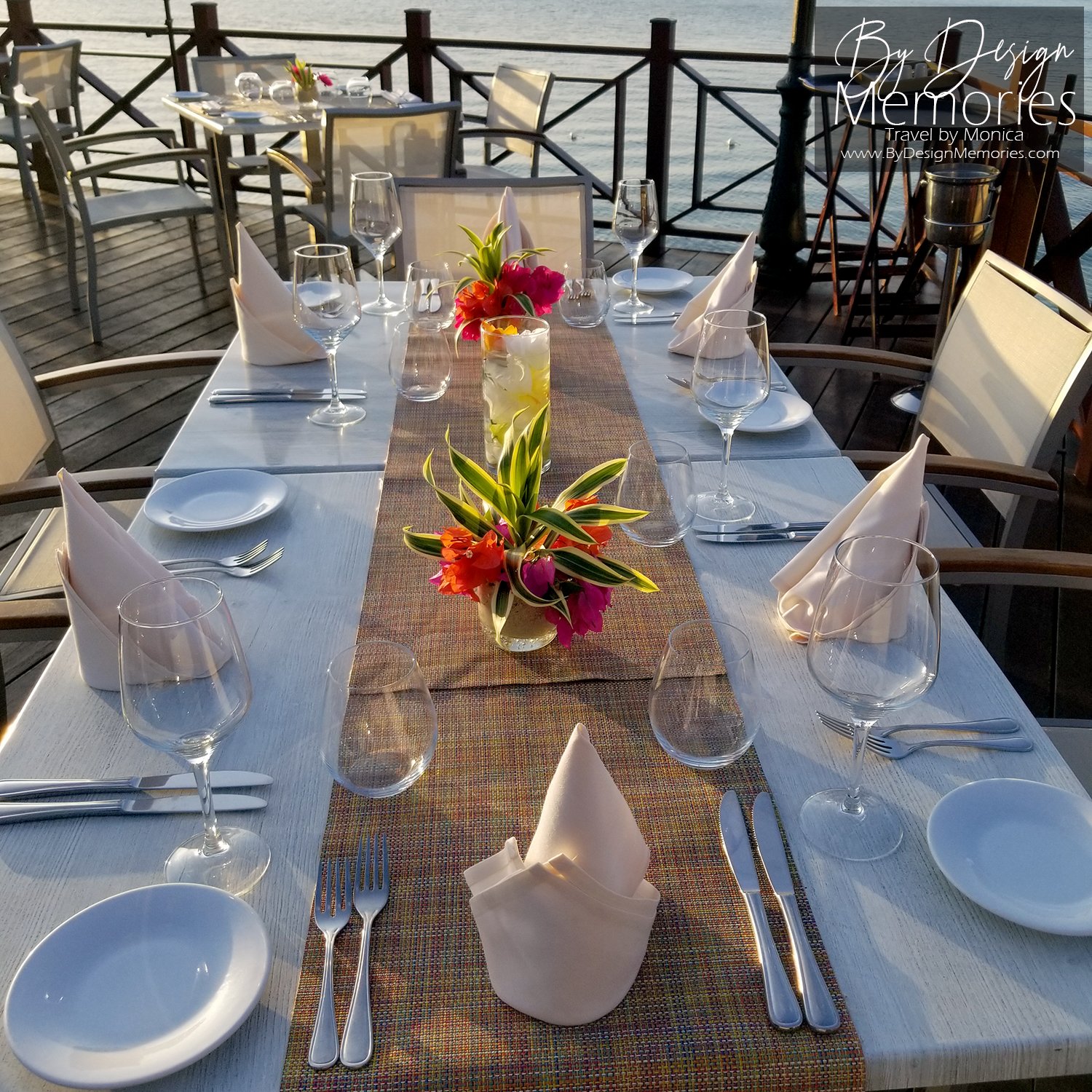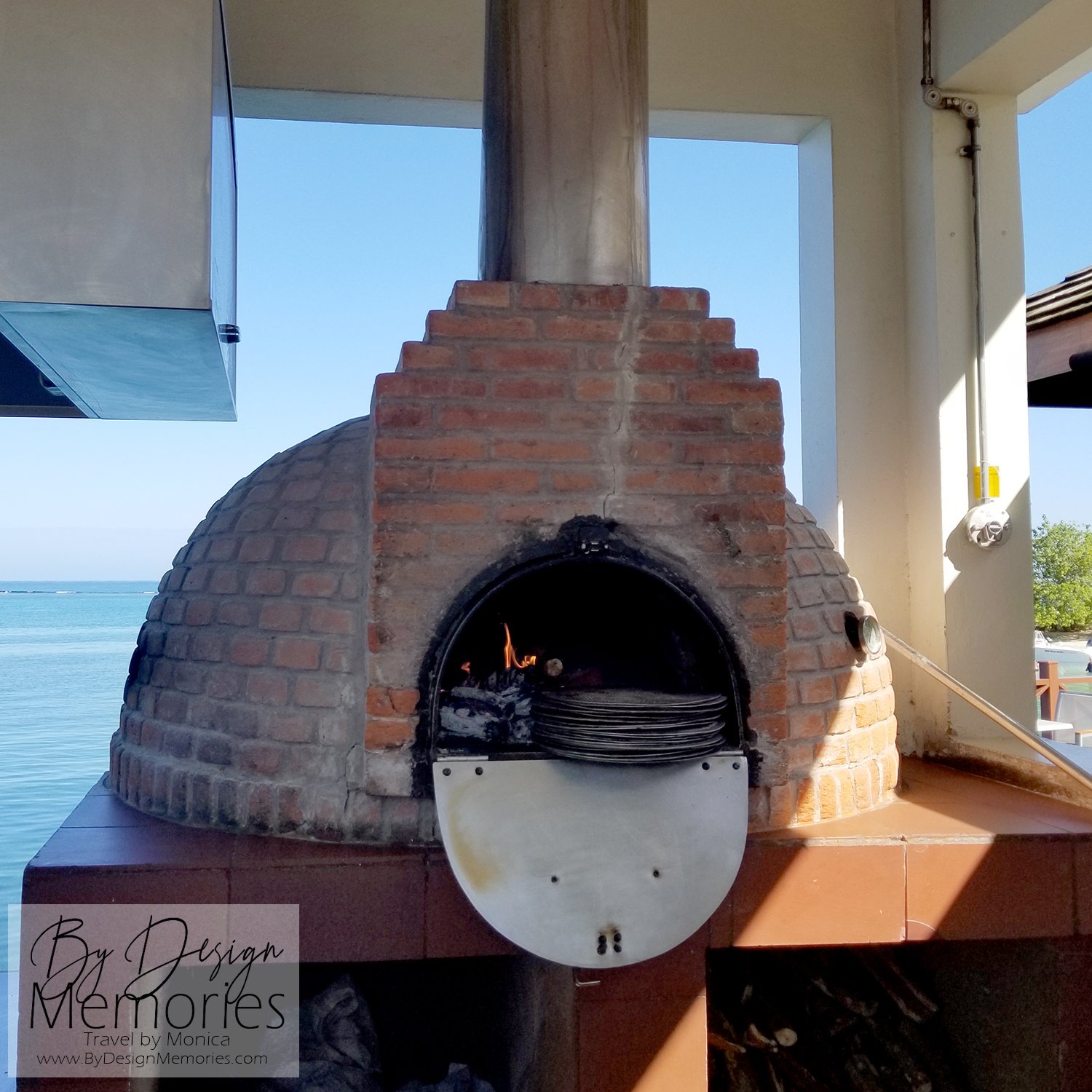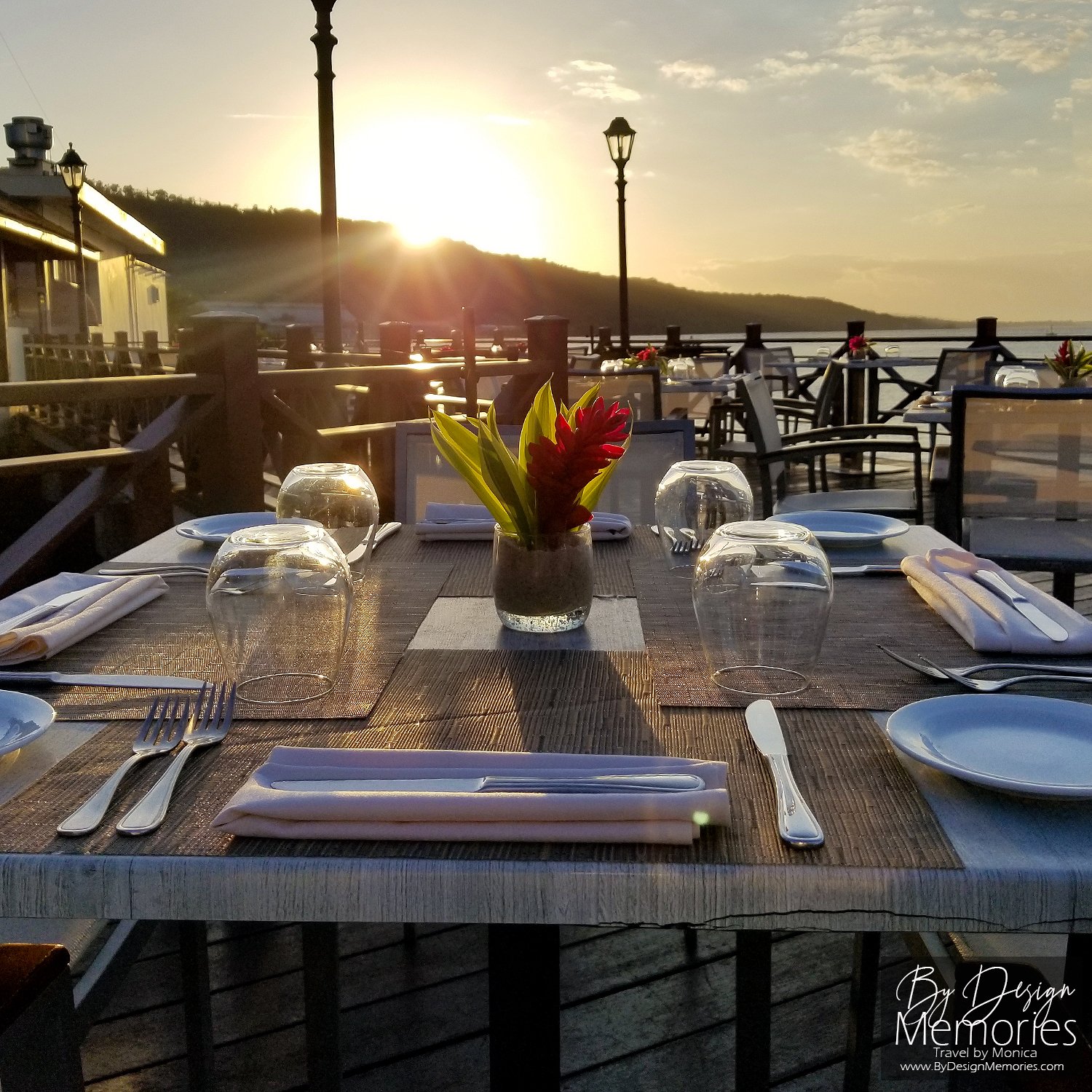 Bars and Nightlife
Bars, Bars and more Bars are all included in your vacation at Palace Resorts.
~ Loud Bar – Catch your favorite sport, on the many TVs available. You won't miss that big game and can your choice top-shelf drink all at Loud Bar.
                ~ Piano Bar – Formerly known as Martini Bar features a live pianist several days a week.  If the pianist is out, Moon Palace Jamaica encourages talented guests to tickle the ivories for other guest's enjoyment.
~ Noir – The place to be! Open until the early hours, the beats from the experienced DJ will keep you dancing throughout the night. Two nights a week, Noir is opened for Teens to rock out to their favorite tunes with a silent DJ party. The young guests are able to order their favorite non-cocktail from the dry bar but will feel all grown up drinking out adult drink glasses.
~ Wet Bar – Just like it's sounds, the bar by the pool. Enjoy top-shelf cocktails without having to leave the pool. Moon Palace Jamaica has 2 swim up bars in 2 different pools. Sip and Swim!
                ~Lobby Bar – … down in the lobby (come on, if you've ever seen Dumb and Dumber, you can't help but say it.)  Partake in a refined top-shelf creation in the elegant Lobby Bar, located just off the main lobby.
Activities
Your Awe-Inclusive experience includes many activities for everyone in your family. 
Kids ages 4 – 12 are able to enjoy the Playroom where they can play for hours in the state-of -the-art activity rooms.   These rooms include air hockey tables, building blocks, kitchen play area, complimentary arcade games, indoor ball pit and an outdoor kiddie pool.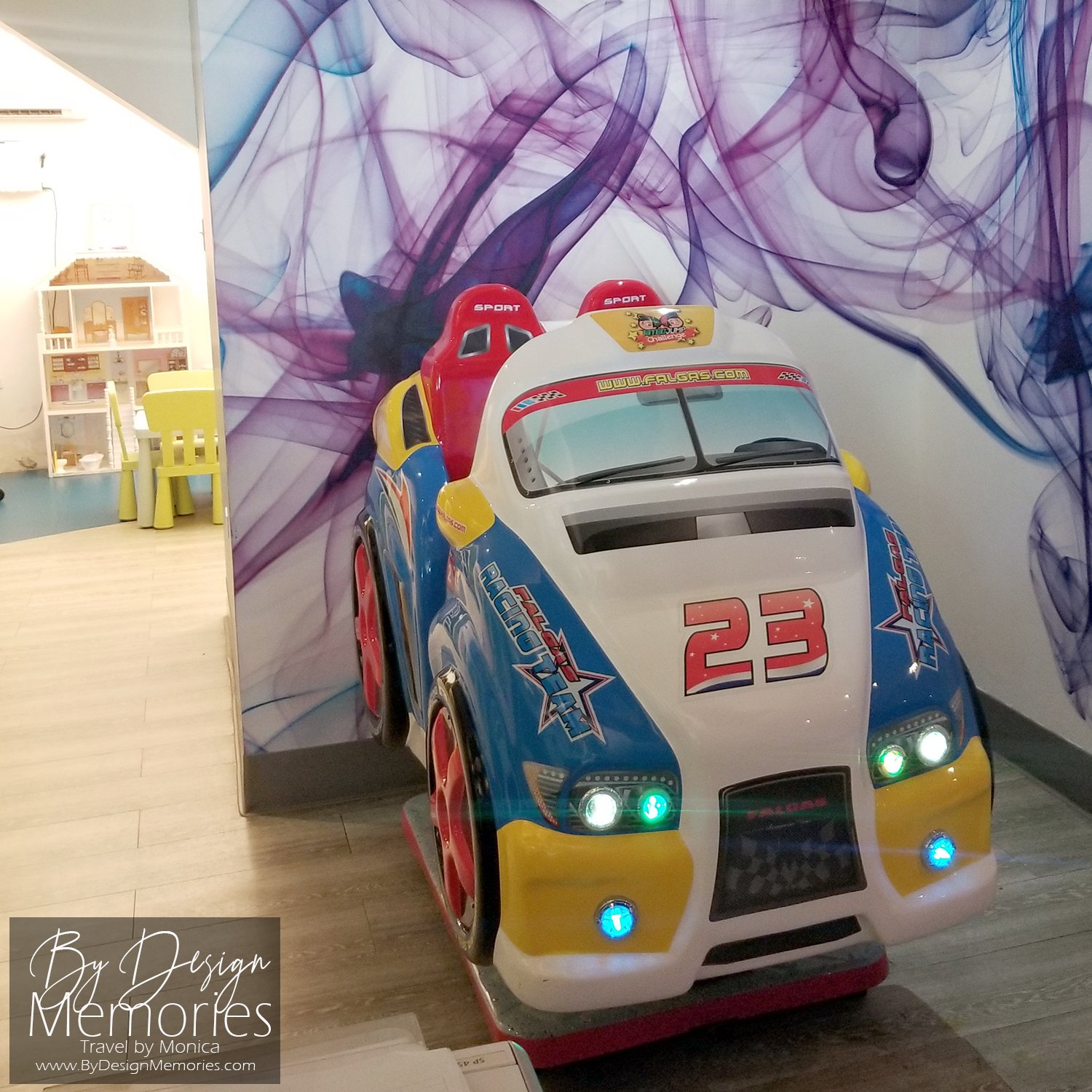 For the Older kids (and adult kids) check out Wired featuring complimentary arcade games, relaxing TV/gaming area, gelato, popcorn, slushies, snacks, air hockey table and pool table.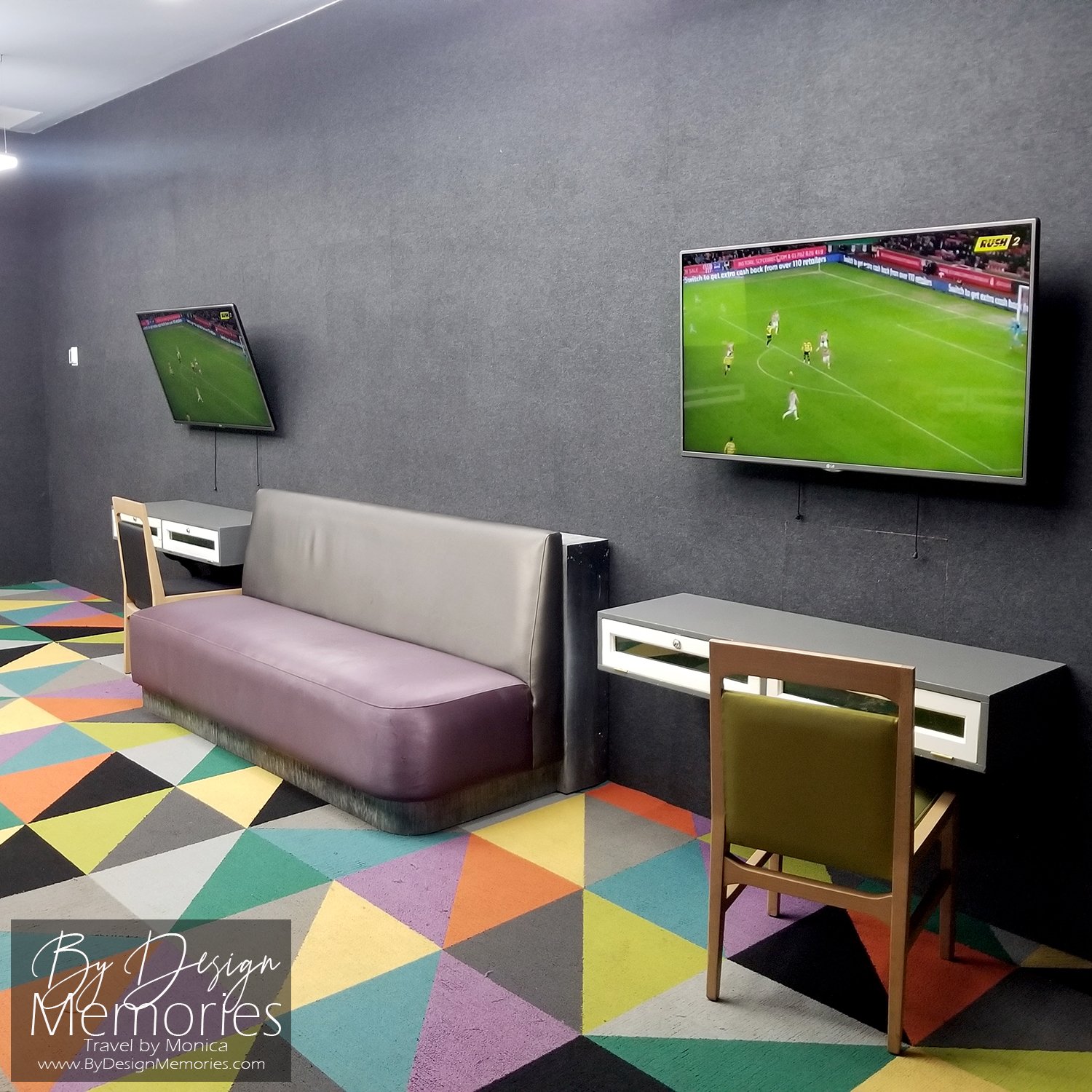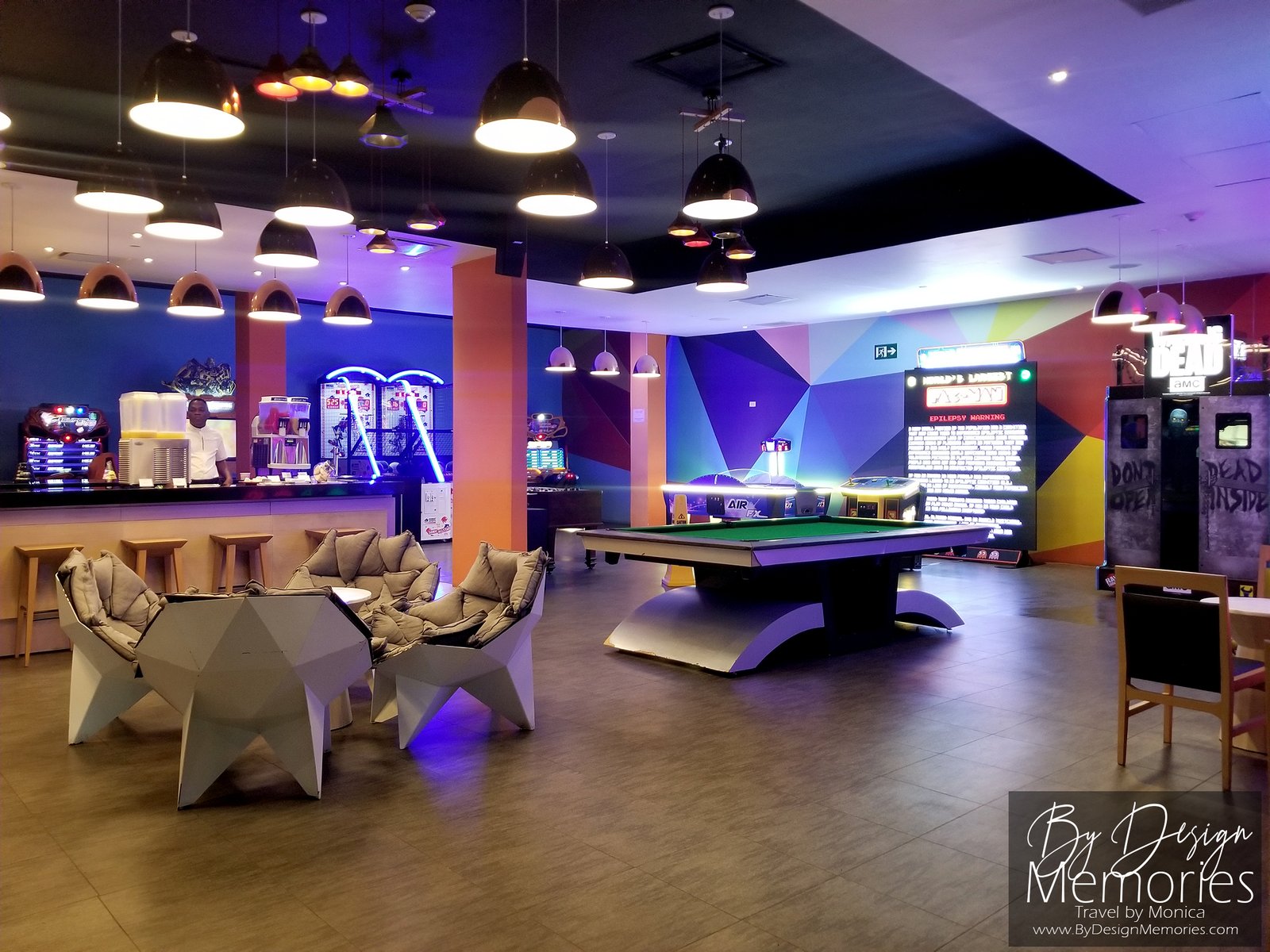 Flowrider, a double wave simulator, endless waves for surfing excitement.   
Swimming – Two Hot Tubs, Four Pool with complimentary balls, rafts and tubes.  The pool closest to the entertainment center has games and activities throughout the day and a spiraling slide for all to enjoy. Don't forget the clear waters and soft sand beach.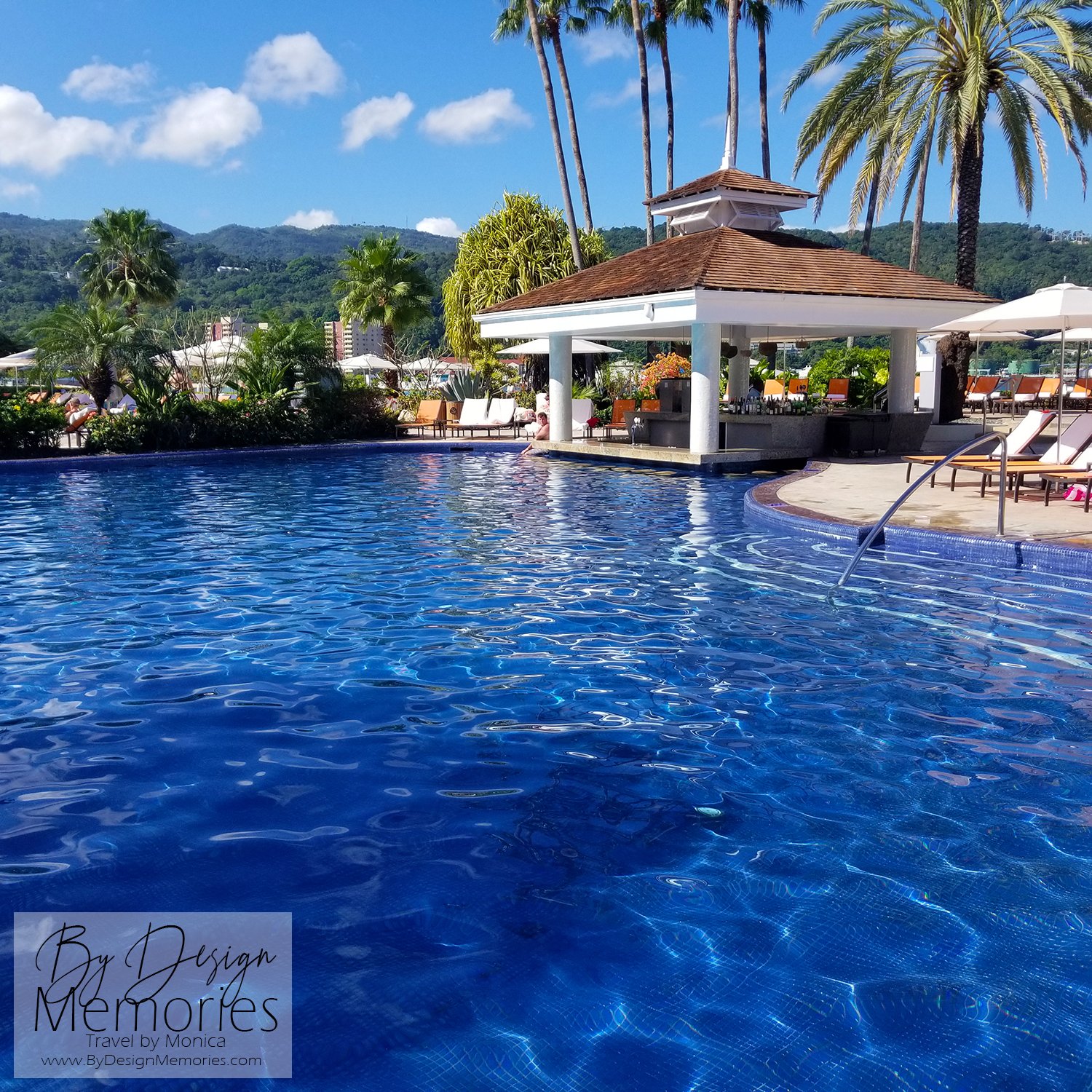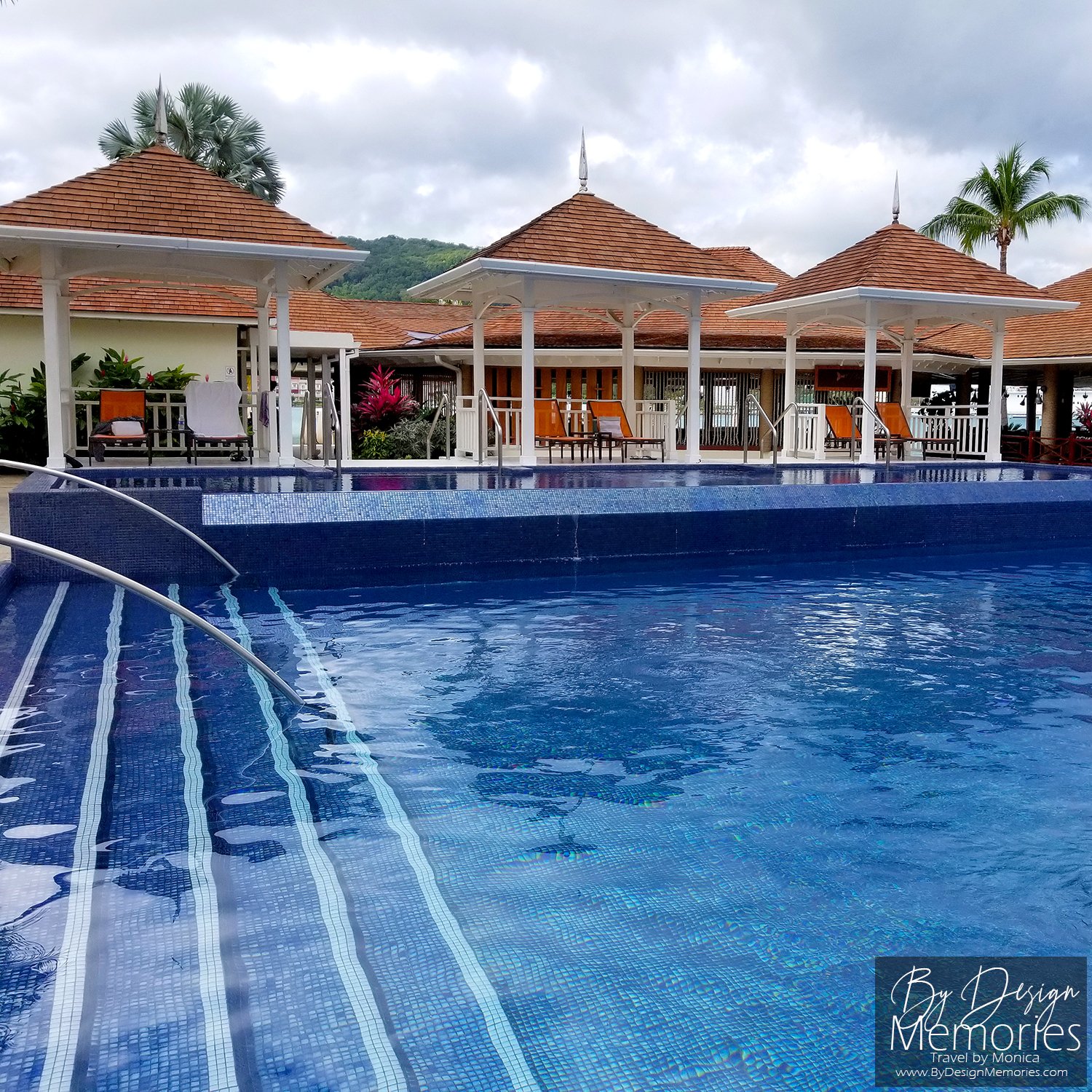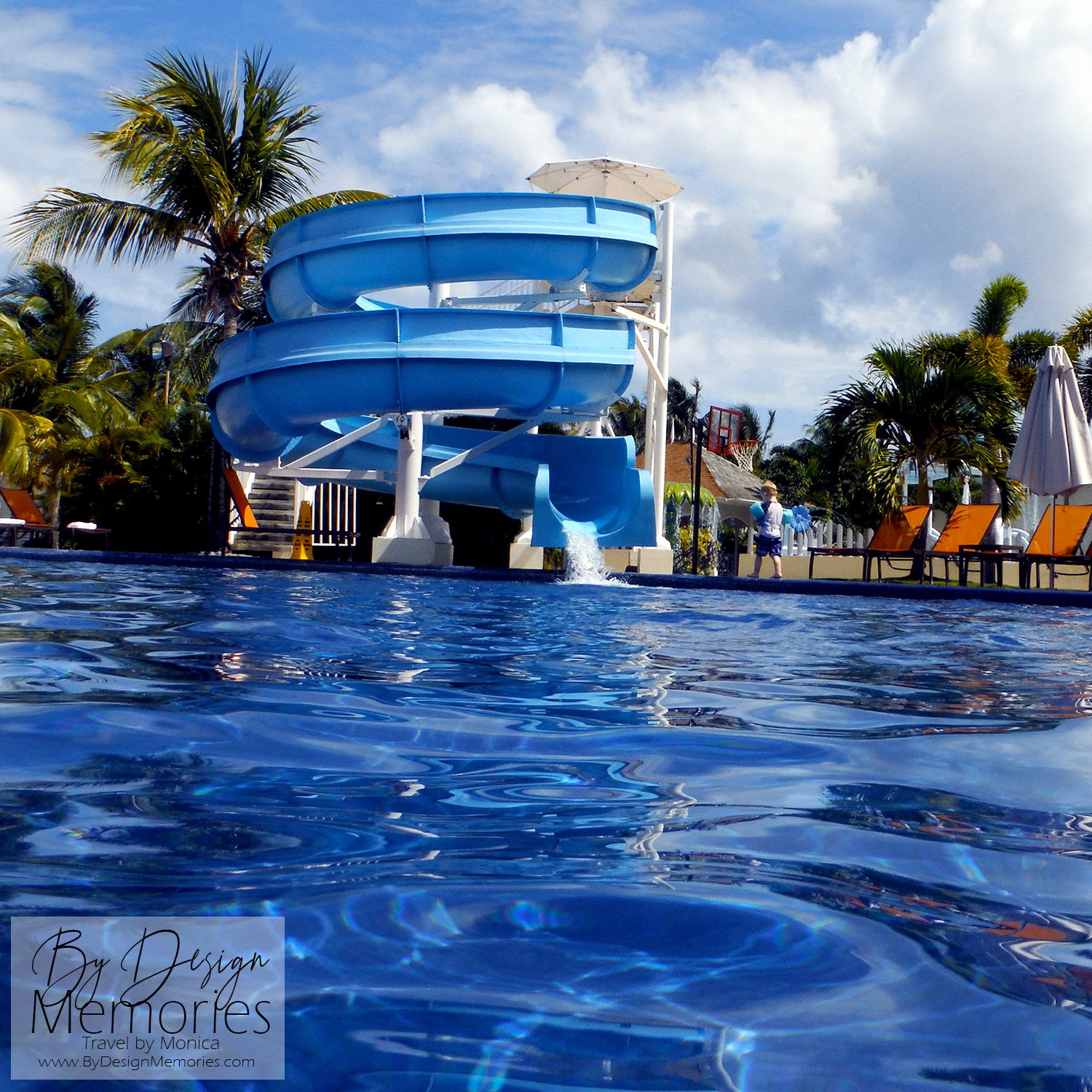 Non-Motorized Sports like kayaking are also complimentary.
Each room at Palace Resorts receives Resort Credit with a minimum of 3 night stay.  The more you stay, the more you receive up to USD $2500.  Guests can use this credit for a variety of activities on and off the resort property.  The Awe-Spa, Mystic Mountain,  Konoka Falls,  Yaaman Time Traveler, Dolphin Encounter and snorkeling tour are just a few activities you can use your credits for at Moon Palace Jamaica.  You receive the same credits if you visit any of the other Palace Resorts, the activities available are different.  The sky is the limit when it comes to fun at Palace Resorts.   Just another way Palace Resorts make you stay more Awe-Inclusive. Check out the resort credit click here
I was lucky enough to try out the Hydra Therapy Experience at the Awe-Spa, it was definitely Awe-Mazing!!  Just what my Dr. should have ordered. HaHa
Celebrations
No matter what you're celebrating, Moon Palace Jamaica will make it extra special.
I was able to witness a wedding and reception while I was there.  Every step went off without a hitch, that is, if there was a hitch no one knew about it because those involved did their jobs and were adequately trained for any hiccup. The staff took care of everything with a smile on their face.   Moon Palace Jamaica has 3 different outdoor locations for your wedding ceremony and reception.  If it happens there is some liquid sunshine falling from the sky, the resort has your special day covered, literally.  Inside the resort, are a variety of sized banquet halls, the largest will hold up to 750 people banquet style. Also, Just so happens my birthday fell on one of the days I was there, the staff went above and beyond to make me feel great on my special day.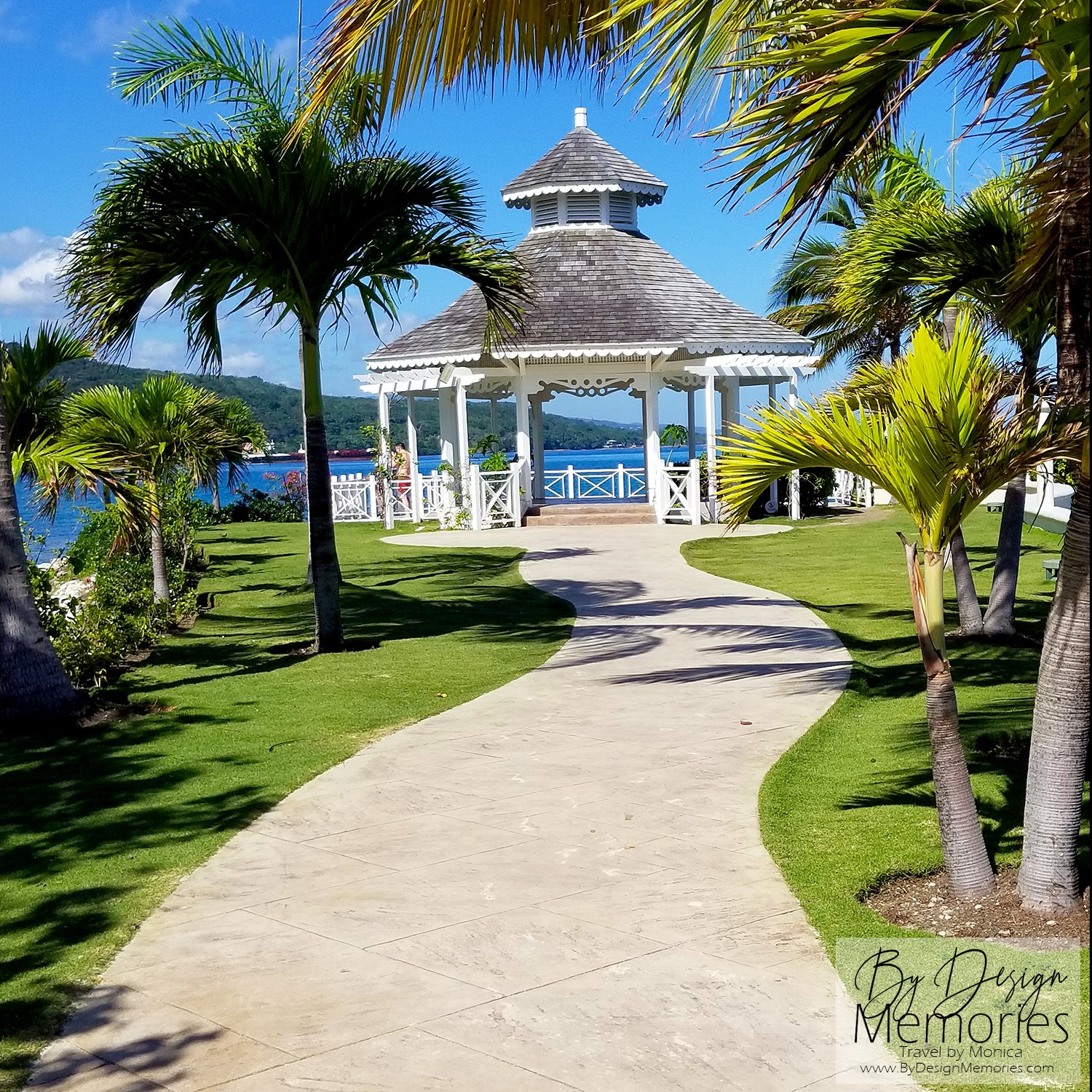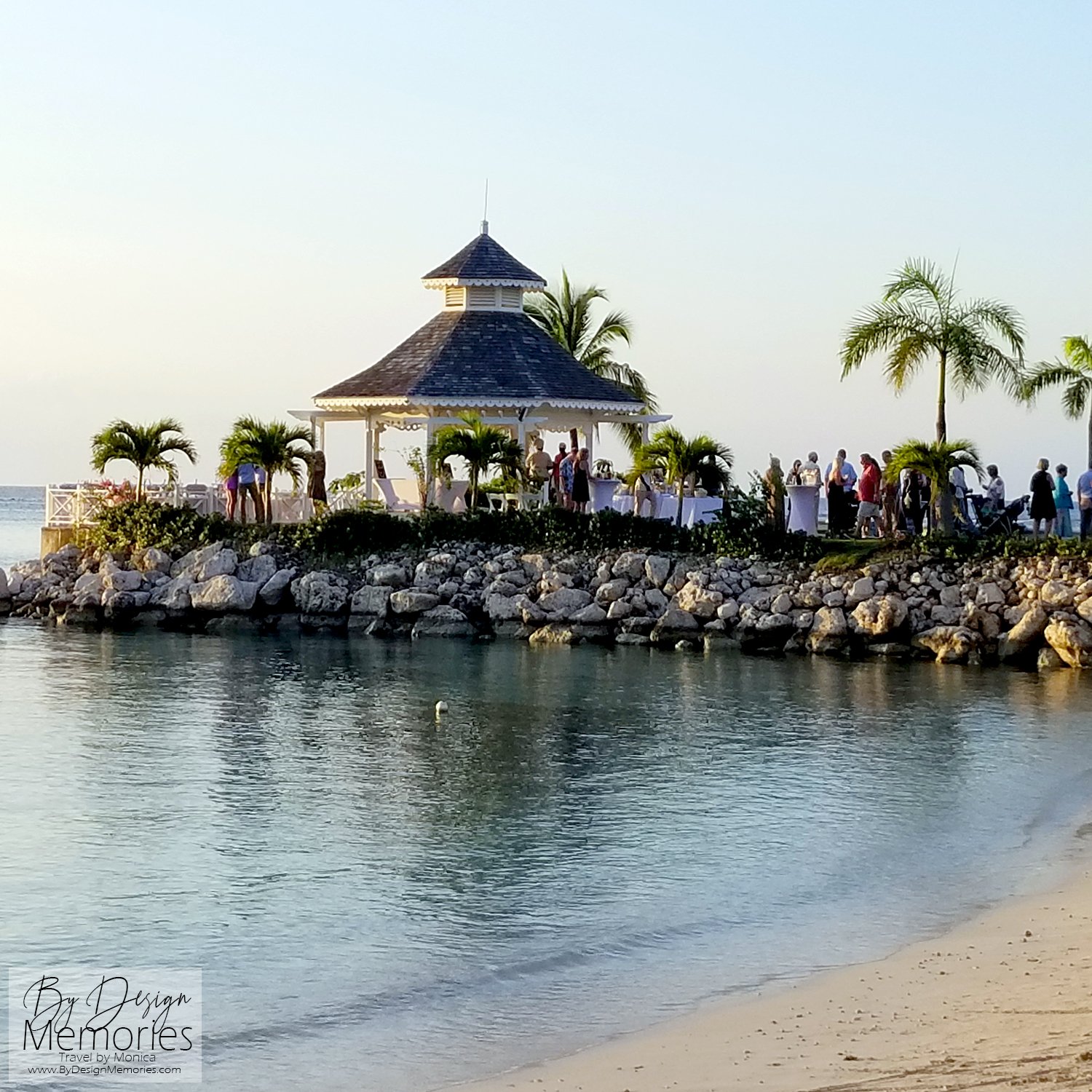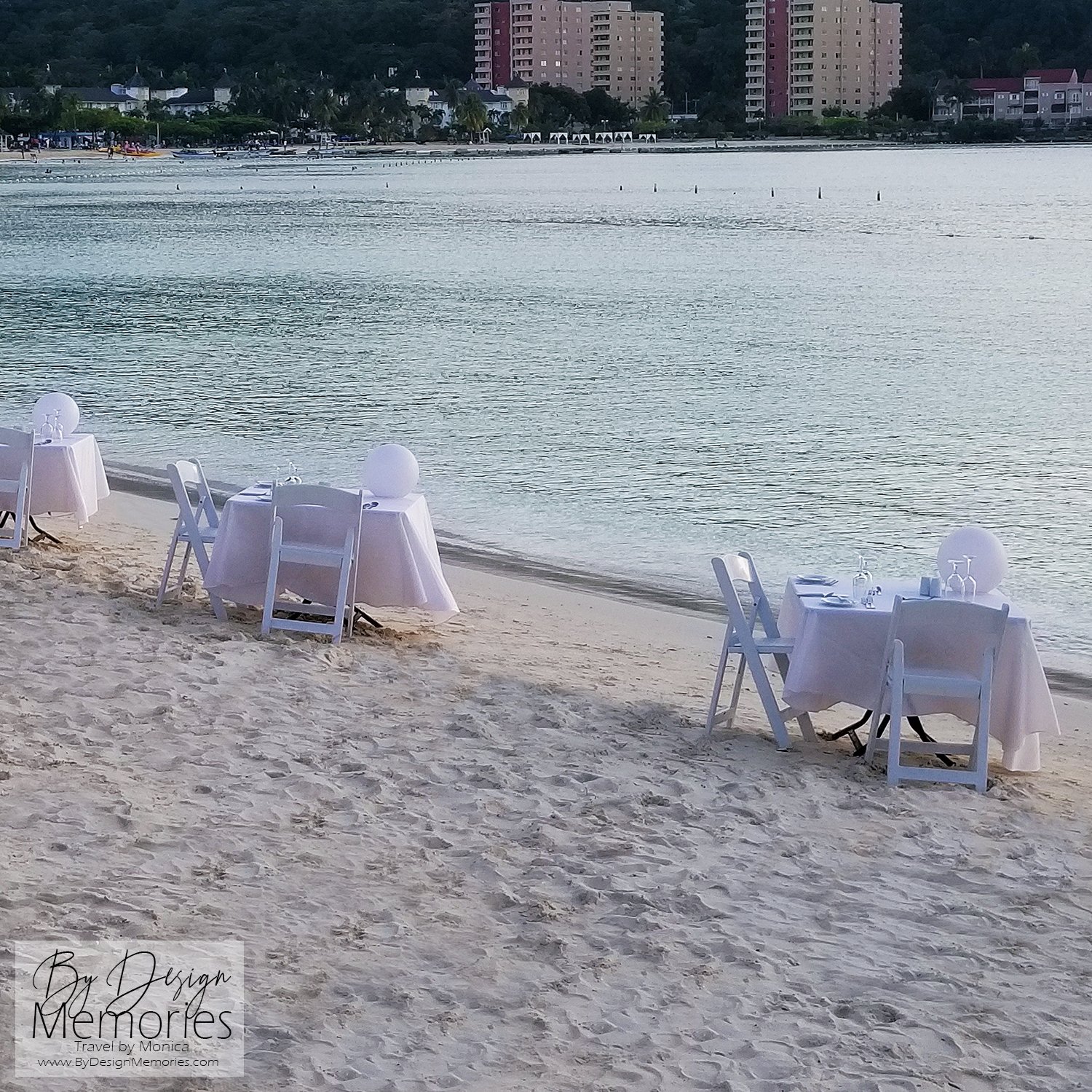 Palace Foundation
One of the best parts of my visit was getting to read to the kids at the primary school the Palace Foundation runs. The kids were so cute and receptive of us being there and very eager to share with us what they have learned about Jamaica.
The whole experience was absolutely wonderful.  The staff, which were everywhere, were super helpful and friendly. Oh, did I mention, tips are included in the price of your stay?  So, their friendliness wasn't because of the size of the bill they were handed.  I don't ever remember hearing "no" or "that's not possible"  If something was requested, someone was trying to figure out how to make it happen. 
I highly recommend Palace Resorts for your next get-away and would LOVE the opportunity to help you plan it!
Monica Lahr
By Design Memories Travel – An independent affiliate of Gifted Travel Network
Monica@BDMTravel.com
www.ByDesignMemories.com