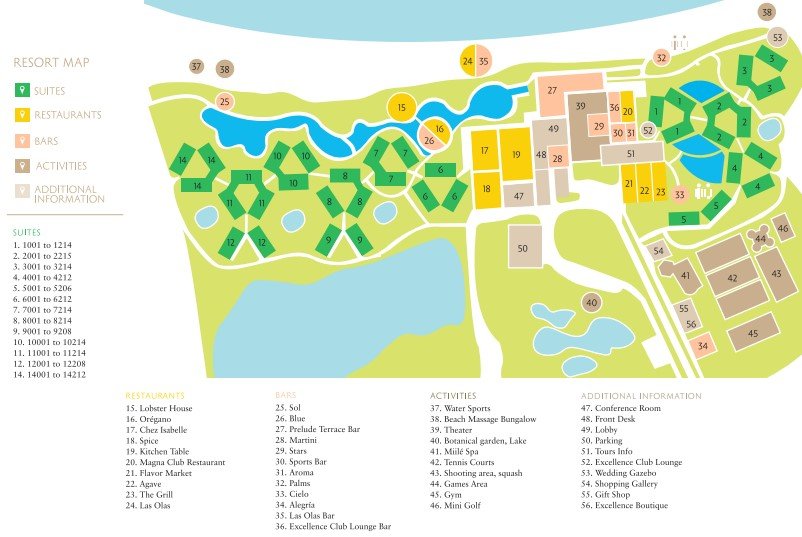 Excellence Club Rooms are to the top right of the map.  
Being in the Excellence club we have access to the entire resort but only those in the club can access the pools and beach to the right on the map.    We have nicer beach/pool chairs and towels.  
We also receive VIP check in and check out.   Access to a special bar and restaurant and so much more.